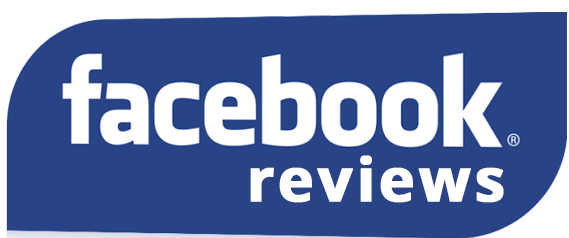 Valerie Wakefield recommends Latneys Boarding Kennels.
4 March at 03:12 ·
Latneys Boarding Kennels really go the extra mile with their boarding service. Nothing is too much trouble in making sure my beloved, elderly Lhasa is comfortable for her stay there. Both my dog and I suffer from separation anxiety but team all seem so kind and caring and I am sure my little pooch appreciates that, In know I sure do!
Zoe James recommends Latneys Boarding Kennels.
11 March at 14:16 ·
Excellent! Would definitely recommend
Jessica Cannon reviewed Latneys Boarding Kennels – 5 star
12 June 2018 ·
So happy with the service, my basset hound had his first stay last week, the staff where really accommodating, he came back happy and smelling amazing. Due to a miscommunication at the vets with injections, the owner said he would get our basset to vets whilst we was away and made me feel as though it wasn't a problem and saved us a lot of stress! Little things like these they didn't need to do but made all the difference and shows that they care to go above and beyond. I will 100% use latneys again and recommend them to anyone who needs boarding for their dogs!
2Clare Simpson and Lynda Kiteley
Pam Bell recommends Latneys Boarding Kennels.
16 January ·
Monty absolutely loves Latneys, we originally adopted him from you so he's always happy to come back as he gets so spoilt. The only shame is we've moved further away so can't bring him to you anymore. Would 100% recommend Latneys to anyway leaving their dog, they spoil them rotten and definitely leave me at ease knowing my baby is looked after x
Amanda Garrett reviewed Latneys Boarding Kennels – 5 star
1 September 2018 ·
Could not be happier with the care my 3 received whilst staying here. They all came home relaxed and happy. Thank you
Lynda Kiteley reviewed Latneys Boarding Kennels – 5 star
20 June 2018 ·
My two boys have stayed here several times now and they are so well looked after.lovely friendly staff and nothing is too much trouble.They are amazing
Kathryn-Marie Nunn reviewed Latneys Boarding Kennels – 5 star
28 May 2017 ·
Couldn't be happier with the staff and service at Latneys! Our white German shepherd puppy stayed with them for 10 days with absolutely no issues. They were more than happy to reply to my emails and keep me updated with how she was doing and she returned extremely happy, full of energy and sparkling clean 🙂 Will always use Latneys for our future kennel needs! Thank you
Debra Phillips reviewed Latneys Boarding Kennels – 5 star
28 December 2017 ·
My German Shepherd puppy always greets the staff with a big cuddle assume this means she is very happy to see all the staff when she goes to Latneys!! Thoroughly recommend this is a very well organised kennels having researched thoroughly i wouldn't send my dogs anywhere else.
1Hannah Chamberlain 父
Jane Martin reviewed Latneys Boarding Kennels – 5 star
23 May 2018 ·
I've left my two much loved staffs at Latneys 3 times, I picked them up yesterday as usual they came home happy and relaxed and smelling gorgeous.The staff are helpful and happy.I would not leave my dogs anywhere else.
Thank you from Ruby and Henry and their owner
Georgia Drake reviewed Latneys Boarding Kennels – 5 star
7 April 2018 ·
We got our pup from these guys and she has stayed with them before and always comes home perfect! The staff all seem to make a fuss! Definitely puts you at ease leaving them xxx
Chris Vale reviewed Latneys Boarding Kennels – 5 star
17 December 2017 ·
Take our two every year , Alastair and his staff are great, caring, we never worry while we're away
Rob Hedges reviewed Latneys Boarding Kennels – 5 star
15 April 2018 ·
Josh Seago reviewed Latneys Boarding Kennels – 5 star
27 June 2017 ·
Ryan Clark recommends Latneys Boarding Kennels.
6 August 2018 ·
This is the best kennels by far if you want to board your pet anywhere while your on a short break or holiday! Staff and management are friendly and really do look after your pets like their own!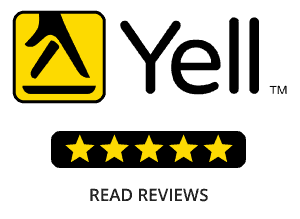 MillyC-10
10 Sep 2018
Fantastic Kennels in all ways x
Always use these kennels staff are amazing and they are like home for the dog.
Don't have any worries when we are away thank you again xxxx
MollyL-10
07 Aug 2018
Bruno Loves Latneys Thank you
Our dog Bruno loves it there, he gets treated So well even when we drive past Latneys in the car to go on our walk he gets excited. We have taken Bruno to other kennels in the past before Latneys and he has hated it, we wouldn't dream of taking him anywhere else now. Thank you so much Latneys for always being there when we need you.
EmmaL-268
06 Jul 2018
Latneys cattery Fantastic Facility, Brilliant Cattery.
Brilliant Cattery clean very well laid out, highly recommended the Cats love it, always come back happy and not stressed. Very friendly staff always smiling nothing's to much trouble. Thank you Latneys x
SueC-2166
05 Jul 2018
stay at latneys fantastic
Our two dogs stayed at this wonderful kennels for the first time in June, and were looked after extremely well by the very kind and caring staff. The kennels were spotlessly clean and I am pleased to report that our dogs came out very happy. We will definitely be using them again and would very highly recommend them. Thank you So much as our faith has been put back in to leaving our dogs again after a bad experience with a home Boarder. Well worth a visit as Latneys can not be any more Helpful.
ChrisV-18
13 Jul 2017
Boarding
Vinnie and Kizzy have been going to Latneys for 3/4 years now, staff are brilliant, friendly, and always take the dogs needs as priority, Alastair we have known for a long time now, as he has had all our previous dogs, and like us, a special place in his heart for the wonderful Maddison our Rottie who lived it there, but unfortunately had a short life through bone cancer… nothing is too much trouble for these guys… just booked them in again and no hesitation in their behalf for a simply smooth booking… rest assured your pets will live the staff here as they'll love your pets..it's a great clean and lovely place… thank you Latneys…x
MicheleW-14
19 May 2017
Thank you Latneys and staff fantastic service
Thank you so much Latneys for looking after my two dogs and two cats at last minute as I was let down by my Original Kennels last minute. I must say I was very nervous about leaving my dogs and cats in a different Kennels but I had heard good things about Latneys. They insisted on Kennel cough Vaccination which I have not had done before So I went to the vets had it done, I just asked as a worried animal lover that I was going to Latneys Kennels and cattery the reply from the vet was then you will be fine most of my staff use Latneys they are excellent.
I must say the dogs came home bathed clean happy not under weight, The cats normally come home and take a little wile to settle in but they were in great condition brushed etc, I was so Happy the Staff where fantastic the Kennels and Cattery is fantastic, I think they call this fate I will now continue to use Latneys and to the Kennels that cancelled my booking last minute by email ?? Thank you because I may have never found Latneys x
CarolH-75
15 Mar 2017
Latneys Cattery
Absolutely fantastic! Cannot recommend Latneys cattery enough. Brilliant service the staff are so friendly and approachable there accommodating is stunning the best we have ever seen. As my Husband is in the armed forces we are always moving around. the staff genuinely care so much about our Cats. We have Recommended Latneys to all our friends and colleagues on the base for there dogs and cats they are also so impressed. Thankfully we are in Colchester for the next few years so we have our minds put at ease and continue to use Latneys. Many Thanks to all the staff that look after our cats.
LisaS-216
04 Feb 2017
Latneys boarding kennels
My daughter and myself boarded our two labradors and two cocker spanniels in latneys kennels On collecting them they were happy and healthy and clearly had been cared for very well. The staff were polite and knowledgeable about each of them especially one lab who is very nervous. I would highly recommend these kennels to anyone who is apprehensive about leaving their much loved pet. I will use them again as they have certainly given me peace of mind that my dog and my daughter's dogs had a pleasant experience. Many thanks to all the staff at Latneys
SarahR-144
03 Nov 2016
Fantastic Kennels facility and staff
After a previous bad experience of putting our dog in kennels, I was reluctant to leave him but my fears were put to bed. He loves going to Latneys and he is happy, he can be a fussy eater but he always comes home clean and no weight loss. I can't speak highly enough of the staff they are so friendly and Professional our dog is happy and he barks all the way down there drive and pulls to go the kennels with the staff. Excellent Kennels there facility and service are Fantastic.
I don't normally wright reviews but I am so happy that I have found a good Kennels cant review highly enough.
Many thanks Sarah
NickL-28
14 Jun 2016
Latneys boarding Kennels
I am new to Chelmsford and I wanted a good Kennels for my dogs so I asked around and Latneys was mentioned more than once so I decided to give them a try. What really made it for me was when they told me to come for a viewing and just turn up in there opening times and a member of staff will show them around NO APPOINTMENT NEEDED. when I got there I was met by a very nice girl who showed me down the kennels it was Very clean and no smells unlike some I have been to see. So I booked in my two dogs. my dogs are well looked after at home but can be funny with there food so I told the young lady when I checked them in, masiy normally looses wait in kennels. I went away had a lovely Holiday and when I came to collect the dogs masiy had held her weight perfectly and they were happy and they had been bathed, I asked how much the bath was and was told all dogs are bathed when they come home free of charge. I must say I have now used Latneys several times and find there service Fantastic.
jen100
03 Nov 2015
Latneys Kennels
I have used Latneys with my diabetic westie max and he is so happy in Kennels also it lets us go away with the comfort that he will be well looked after and his medical needs met.
He always comes home happy and clean so thank you latneys
Many Thanks Jennifer Sellers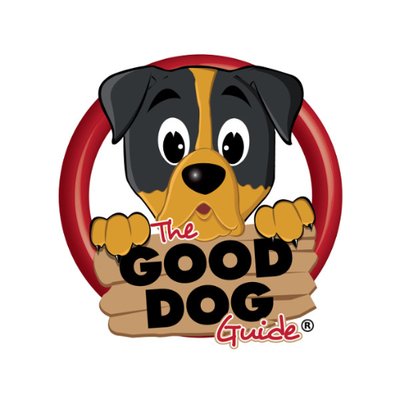 "These two go every year, staff are great, always ready for your arrival, lovely place through and through, have known Allistair for many years now taking our previous dogs..Faye is so helpful , would use any other kennels and would highly recommend them..thanks to all of you for making our breaks worry less.!!"
– Chris Vale
"Poppy and Ted have been looked after a few times here but spent their first Christmas and the longest time away from us this year and I just know they had the best time, the staff always tell us how they have both been, we know Teddy had a lot of cuddles as he wanted nothing but cuddles when we got them home! He is cute though!!! We wouldn't leave them anywhere else and can't thank you enough for the care you give them and we can honestly say we never worry about them and can totally relax. ♥️♥️"
– Elizabeth Newman
"All staff here are truly amazing I brought my 2 year old German sheperd. I was put at ease straight away I explained not a fan of water and quite nevours dog. But there aprroched her very well and she came out a very happy dog and smelling lovely. Couldn't recommend them enough such caring stuff. Xxx"
– emmaa hollox